Hey girls!
Today is first day of sales in Italy!
I don't really need anything, but I might just have a look around later.
Today, as usual, I'm going to show you my latest finds.
Pretty Ballerinas is my favorite flats brand and these are gorgeous in my opinion.
I saw Tangled just a few days ago and I loved it!
If you haven't seen it yet please do it, it's so cute!
I'm a big fan of old Disney movies and princesses but this surprisingly didn't disappoint me.
I really want to get the DVD.
I just showed you a pair of flats but here I am.
These Caramel Leather platform taper toe pump are amazing. 
I love these Selima Optique cat-eye glasses.
I don't think I would actually wear them but I like them anyway!
These Ippolita 'Rock Candy – Number 3' 3 Stone Rosé Hoop Earrings are beautiful. 
They look just..romantic!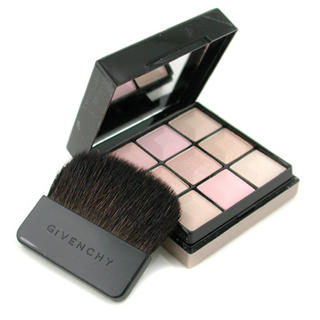 I haven't tried many Givenchy makeup product but I really like this powder.
I was always swatching it while I was working at Sephora last december but I never bought it!
Have you tried it?
Tarina Tarantino is just special.
I love this pendant necklace, I think I'm going to buy it sooner or later.
Do I need another lipstick?
No.
Do I need THIS lipstick?
Absolutely YES.
Yves Saint Laurent Pure Chromatics Wet and Dry Eye Shadow N°3 is the last product I'm going to show you today. Do you appreciate my effort in staying away from neutral eyeshadows?
Anything you like?
With love,
S.